eride Smart Dual+
Handle 1: 755nm + 808nm + 1064nm / Handle 2: 808nm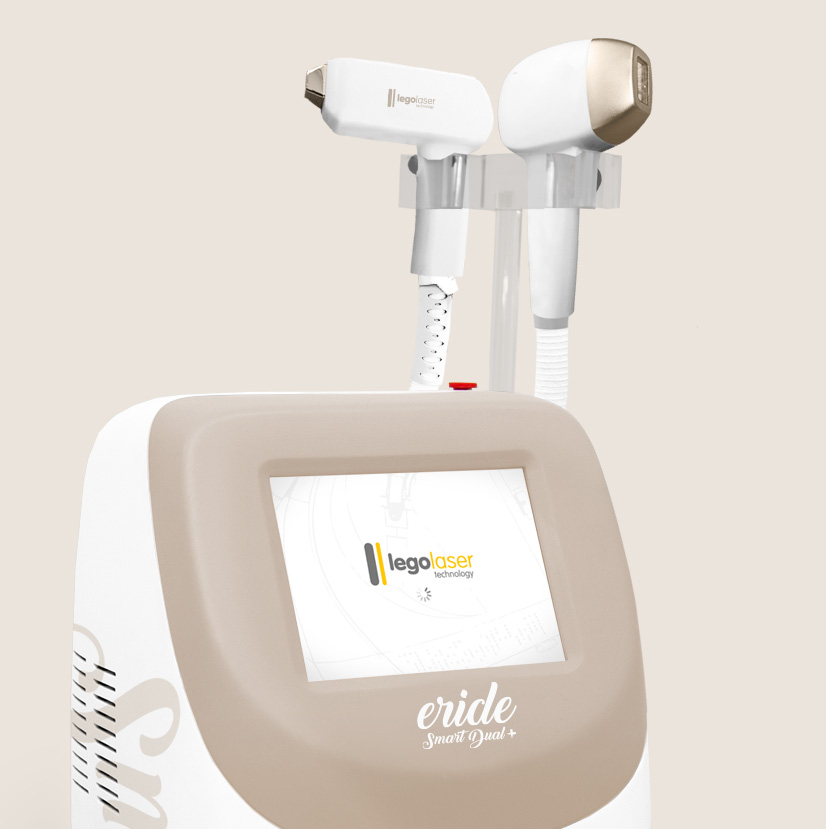 DIODE LASER
ERIDE SMART DUAL+
For all skin types during the whole year
One of the most innovative hair removal systems, three technologies integrated in one handle (755 nm + 808 nm + 1064 nm). The three wavelength bars assembled inside one single handle emit three wavelengths of light aiming at targets with different structure within the hair follicles. This revolutionary hair removal system holds Alexandrite, and Nd:Yag wavelengths technologies. Suitable for all skin types, and hair colours during the whole year.
755nm
Alexandrite wavelength. Especially effective for blonde and light hair, such as eyebrows, or upper lips among others. Offers more powerful energy absorption by the melanin chromophore, making it ideal for the widest range of hair types, and colour.
808nm
Golden standard wavelength for standard hair types. Offers deep penetration of the hair follicle with high average power.
1064nm
Nd:Yag wavelength. Specific effective for dark, and high skin type. It is characterized by the lower melanin absorption, making it a focused solution for darker skin types. Painless hair removal.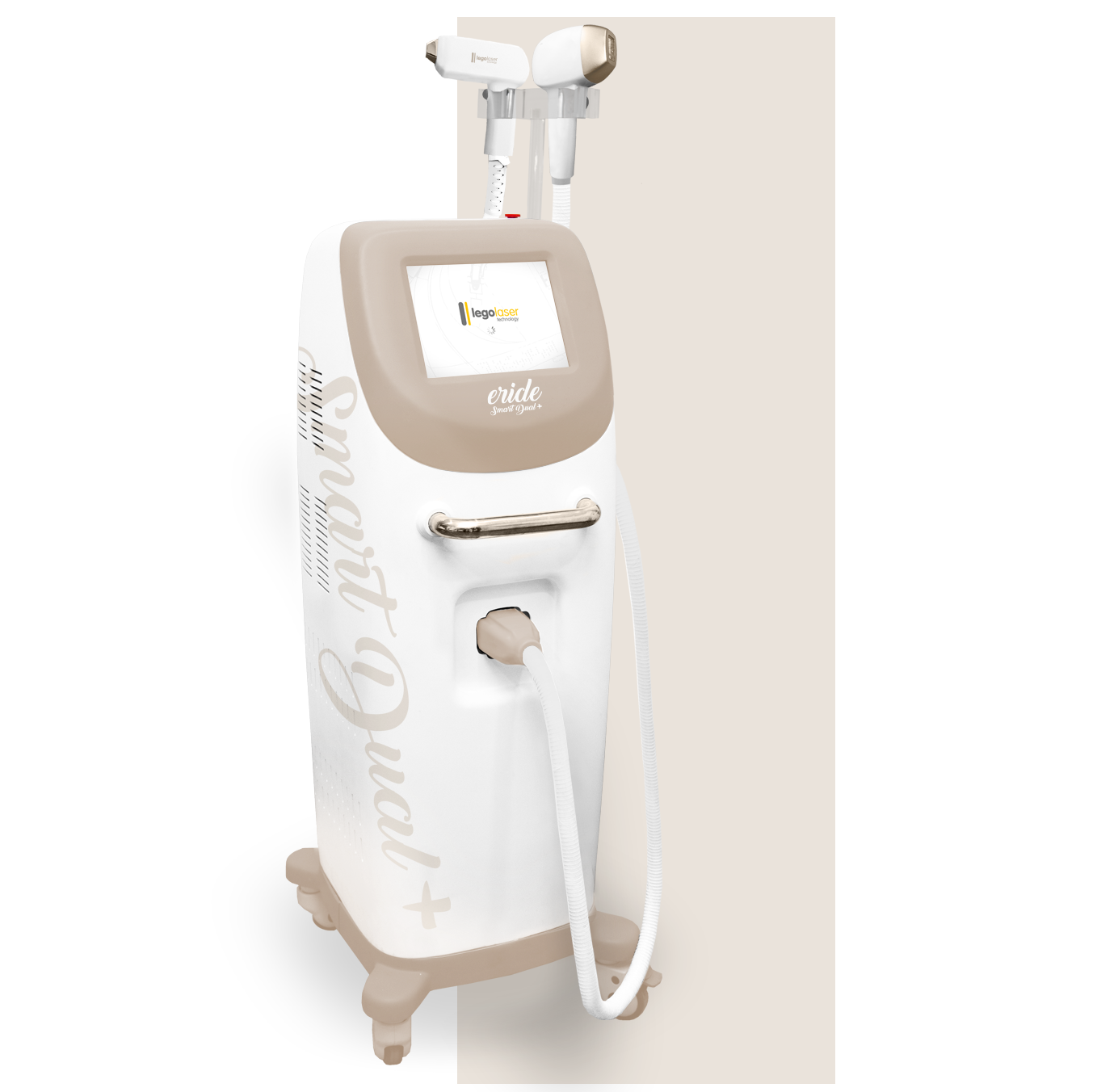 Technical sheet
Laser type – Diode
Number of handles – 2
Wavelength handle 1 – 755 nm + 808 nm + 1064 nm
Wavelength handle 2 – 808 nm
Laser source power – 1000 w
Equipment power – 3000 w
Screen size – LCD 8.6″ Color
Software – English and Others
Software memory – 72 parameters
Protection System – Auto-Reset
Spot size/Handle 1 – 13 X 24 mm
Spot size/Handle 2 – 12 x 12 mm
Durability/Handle 1 – 12-15 million shoots
Durability/Handle 2 – 13-16 million shoots
Pulse width – 10 ms – 500 ms
Diode Energy – 1 J/cm²- 100 J/cm²
Shot frequency – 1 Hz – 10 Hz
Cooling system – Micro channels + Water + Air
Noise Level – 50 db
Work temperature – Between – 5° C and 0° C
Power voltage – 220 V / 110 V
Equipment size/ Weight – 136 cm x 54 cm x 40 cm/ 64kg
Export pack size/ Weight – 144 cm x 70 cm x 64 cm/7 8kg