Q-Switched infinity
ND YAG 532 nm -1064nm
High power laser with ultra short pulses, highly efficient
for the removal of skin blemish and tattoos.
ND YAG LASER

Reliable technology
The Q-Switched Infinity is the favourite Q-Switched model for all those beauty salons and tattoo studios looking for highest professional performance. Its smart laser system guarantees safe results in every treatment. Probably, it's one of the most reliable and durable Q-switched equipments today.
1
Pigmentation, light brown blemish, melasma, lentigos, nevus…
2
Tattoo removal, dark and light colours.
3
Carbon peeling, pore sealing, skin tightening.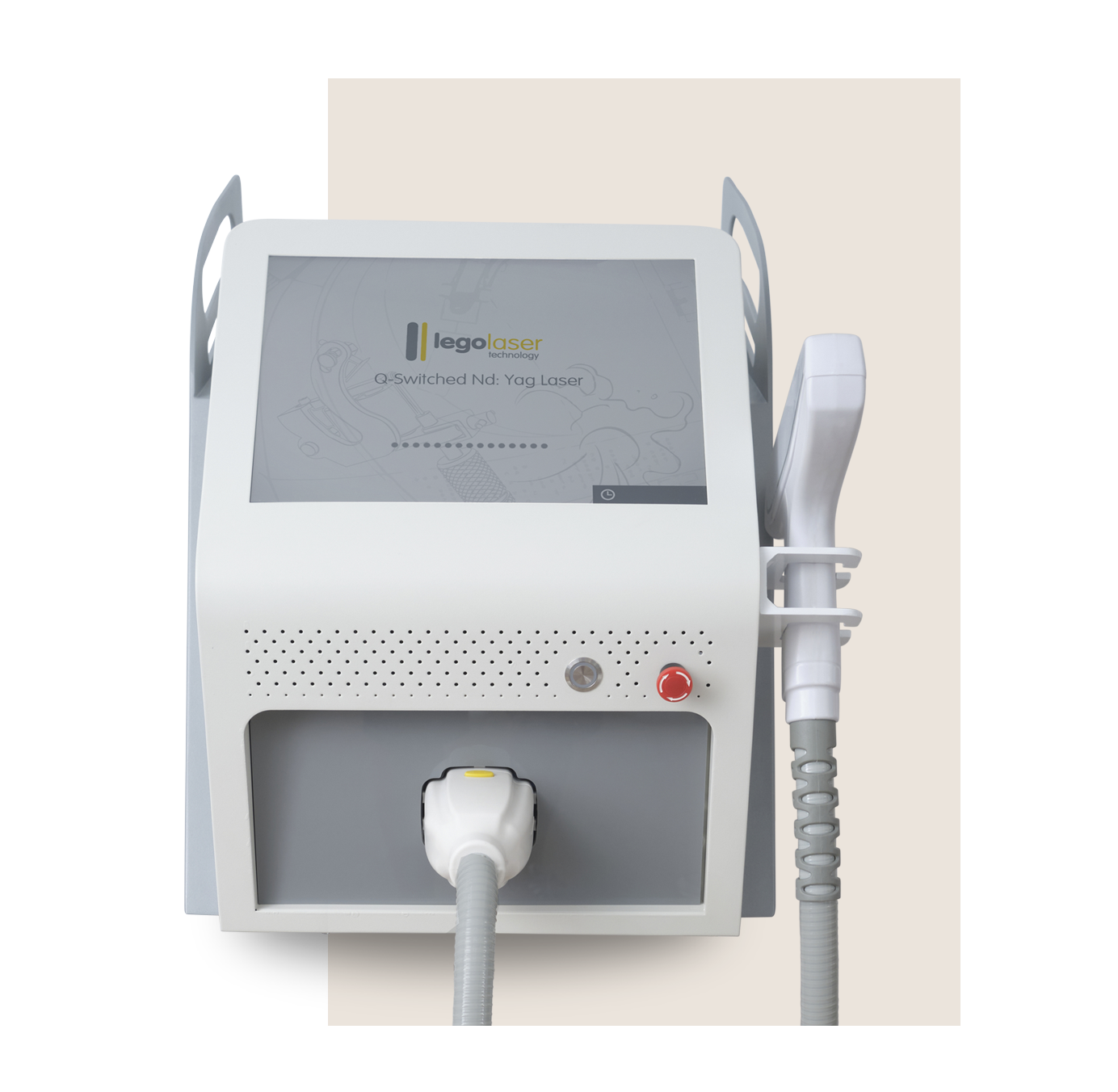 Technical sheet
Laser type – Nd Yag Q-Switched / KTP
Wavelength / Spot – 1064 nm – 532 nm
Spot 532 – 1064 + KTP – 1mm to 10 mm
Laser Lamp – 2.000.000 Shots
Equipment power – 2.500 W
Screen size – LCD 15″ Color
Software – English and Others
Guide light – Diode 650 nm
Laser Energy – 100 to 1.600 mJ
Pulse width – 6-8 ns
Shot frequency – 1 Hz – 5 Hz
Cooling system – Water + Air
Noise Level – 40 db
Power voltage – 220 V / 110 V
Equipment size/Weight – 47 cm x 60 cm x 42 cm / 40kg
Export pack size/Weight – 82 cm x 75 cm x 70 cm / 50 kg