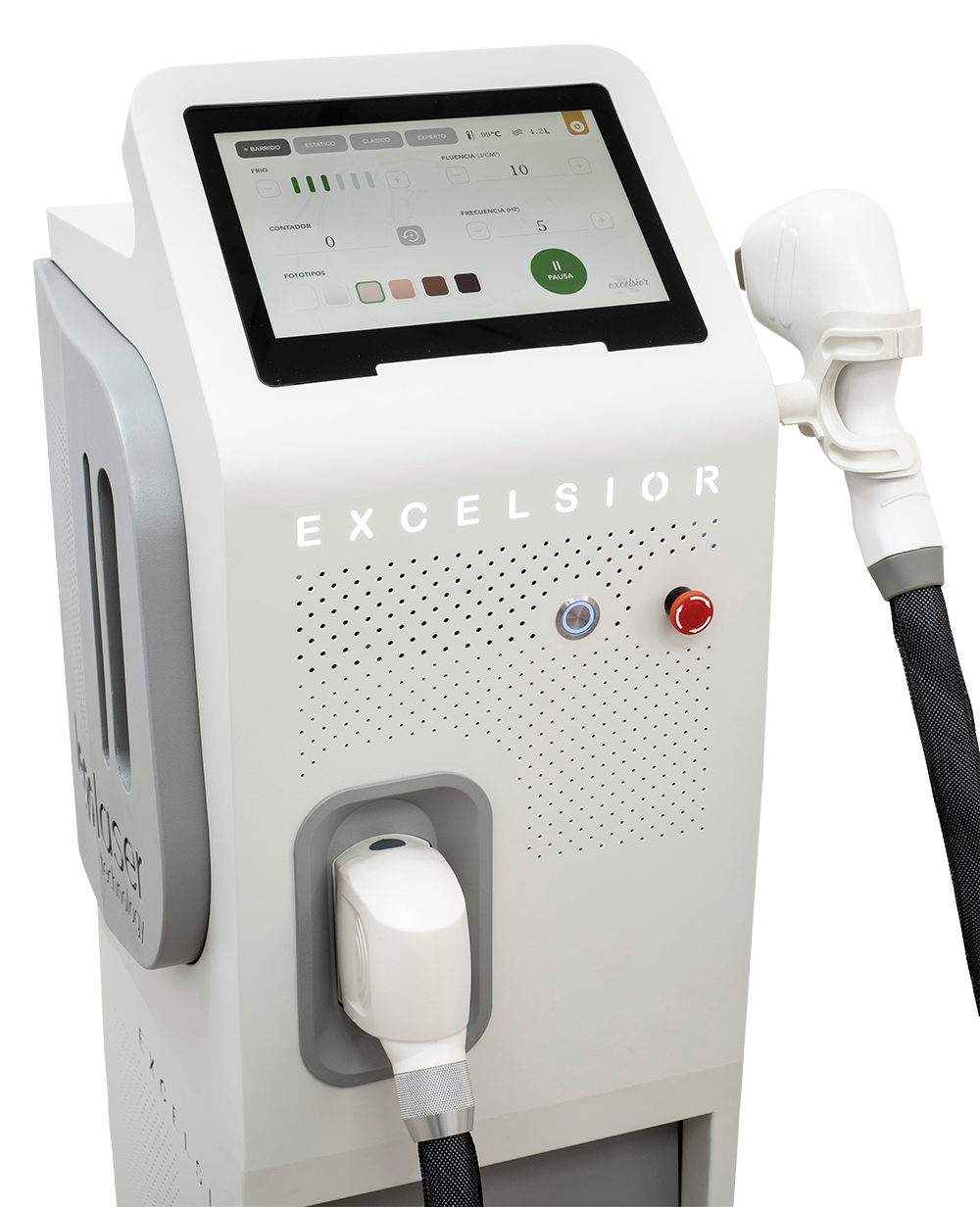 Developed with LED technology
The new Excelsior is the most revolutionary and innovative technology to date for permanent hair removal.
Offering the highest efficiency in hair removal systems (high light energy through lowest maintenance cost) based on high power OPT LED technology.
How LED technology works?
OPT LED technology for hair removal is based on LED chips (made in USA), which emits high-power LED light source through an optimized wavelength spectrum of 755 nm ~ 880 nm​.
LED light is highly effective targeting the melanin of the hair follicle for a permanent hair removal. Thanks to the broad spectrum of light, it can be applied to all photo types, and all types of hair even in residuals.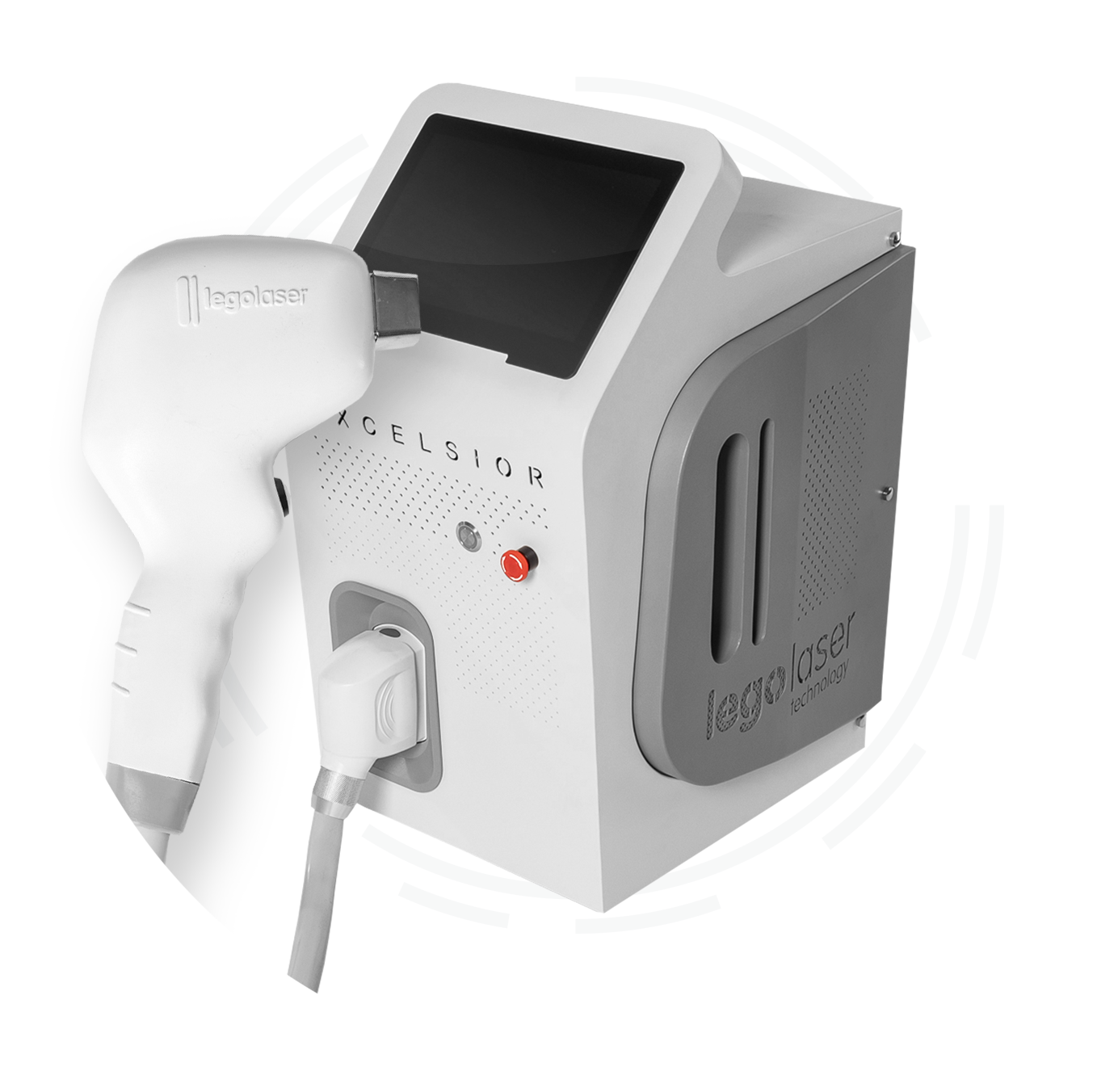 Technical advantages over other technologies
DURABILITY
The new Excelsior is capable to perform out up to 100 million shots, maintaining its useful life for a minimum period of 5 years.
OPTIMISED WAVELENGTH
The LED technology incorporated in the Excelsior can emit near infrared light wavelength spectrum of 755 ~ 880 nm, which results are highly effective in permanent hair removal.
EASY MAINTENANCE
The New Excelsior does not need any consumables to be replaced. Furthermore thanks to its optimal operation, the device provides an easy and low-maintenance service.
MINIMUM DIVERGENCE OF LED LIGHT
Due to the reduced angle of divergence of LED light (less than 15%), we get a better penetration of the light energy in the skin than other systems, thus, access to deeper follicles hairs.
EXCELLENT COOLING SYSTEM
Thanks to the powerful ICE–TEC cooling system, we can work with a temperature on the skin between -5 and -15ºC, this guarantees a comfortable feeling for the patient aside from the highest skin protection.
The spot is specially manufactured in a high-conduction material (Golden Copper) to reach optimal temperature conduction.
BIG SPOT SIZE
The New Excelsior has a large spot of 17 x 22 mm (3.74 cm²), thanks to which it delivers a regular and clear energy that reduces treatment times.
Main technical characteristics
HIGH POWER FOR AN EXCELLENT CLINIC RESULT
Energy power of 1,200w obtained by 12 LED chips of 100w each.
Due to the small size of the chips, they can be compacted separately in an optimized way inside the handle to achieve a higher power density.
The energy density of the new OPT LED light is up to 60-70% higher than conventional diode lasers.
HIGH SHOOTING FREQUENCY
Thanks to Excelsior frequency (1-10 Hz) it makes the device one of the fastest light systems used in hair removal.
ERGONOMIC AND HIGHLY RESISTANT HANDLE
The handle of the new Excelsior is designed to offer the greatest ergonomic experience, allowing you to reach difficult accessible body areas and perform several treatments with the highest comfort.
The material is also highly resistant, which reduces considerably the risk of damage in case of fall and/or collision.
SMART SOFTWARE SYSTEM
The software of the new Excelsior allows us to work in four treatment modes: SHR, static, continuous, and expert.
In addition, the software system holds an energy calibration function, which allows an accurate and effective emission of energy. The Excelsior software system allows setting parameters like hair thickness, hair color, or splitting up one shot into different shots.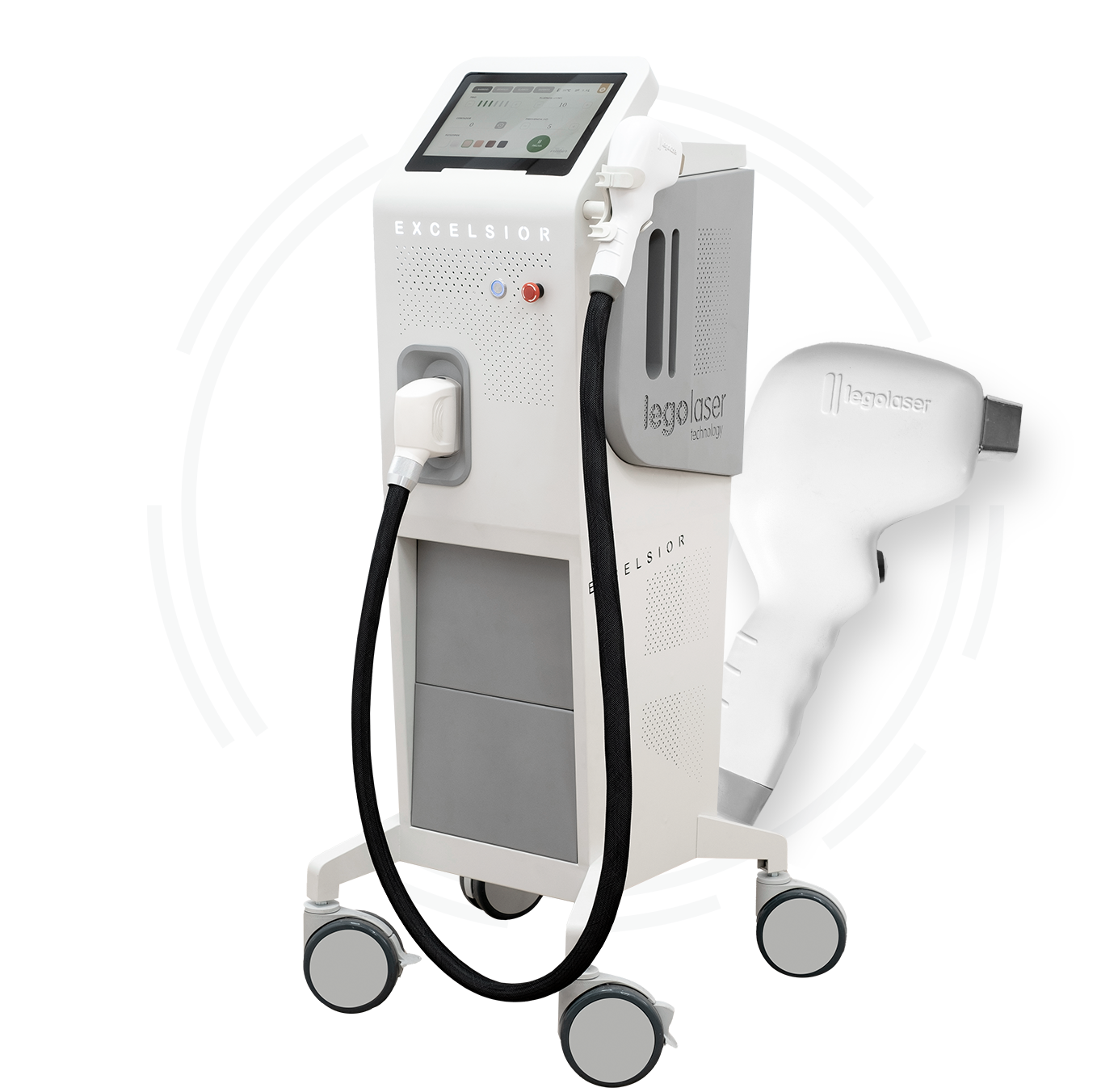 Light source
OPT LED chips
Wavelength spectrum
755 nm ~ 880 nm
LED energy power
1.200 w
Screen size
LCD 9.8″ Colour
Software language
English and others
Working mode
SHR, static, continuous, and expert
Safety system
Automatic Calibration
Spot size
17 x 22 mm
Handle durability
80-100 million shots
Pulse width
9 ms – 780 ms
Energy Fluence
1 J/cm²- 100 J/cm²
Frequency
1 Hz – 10 Hz
Cooling system
ICE TEC + Water cooling
Noise level
60 db
Cooling temperature
-5°C -15°C
Electric Voltage
220 V / 110 V​
EXCELSIOR
Size / weight
30 cm x 60 cm x 40 cm / 34 kg
Export size / weight
44 cm x 57 cm x 70 cm / 50 kg
EXCELSIOR+
Size / weight
45 cm x 120 cm x 52 cm / 52 Kg
Export size / weight
60 cm x 140 cm x 67cm / 70 Kg