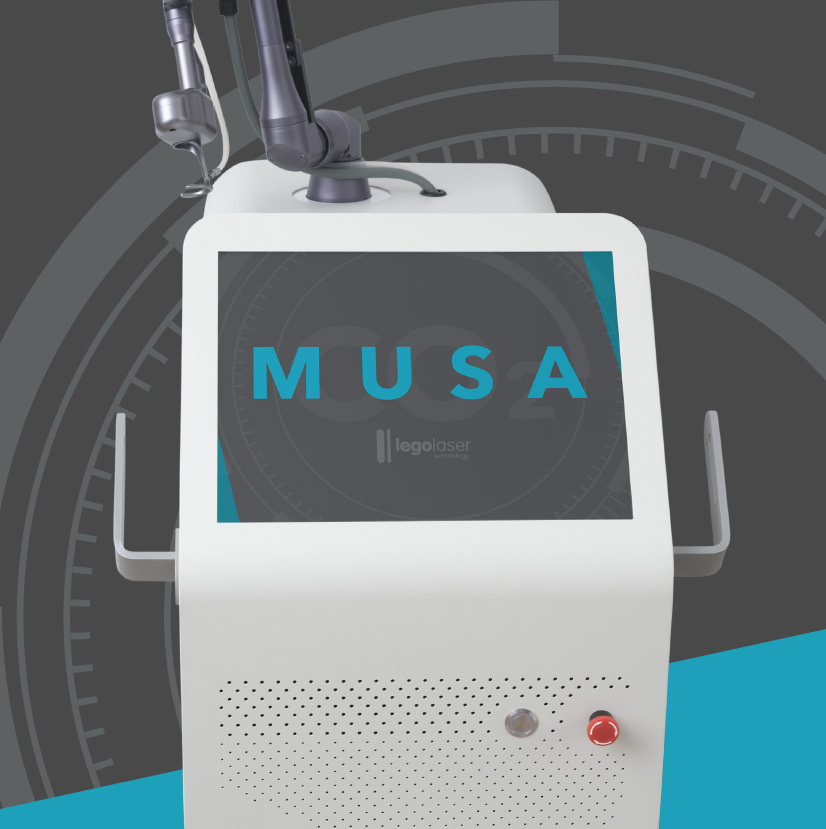 This is Musa CO2
​The Musa CO2 device incorporates the most advanced CO2 fractional laser technology specially designed for treatments that require ablation, incision, excision, and thermal coagulation of soft tissues in order to improve skin texture and imperfections.
Our fractional CO2 laser device guarantees effective treatments, maximum versatility, visible clinical results in a safe and controlled way with reduced downtime.
How fractional CO2 laser technology works?
The Musa CO2 laser penetrates the skin to 10.6 µm wavelength, vaporizing the skin tissue by a fractional way through small programmed thermal micro-injuries without affecting the surrounding tissue. These micro-injuries represent between 10% and 50% of the total treatment area, which guarantees a short healing time and a natural regeneration of the skin thanks to neocollagenesis.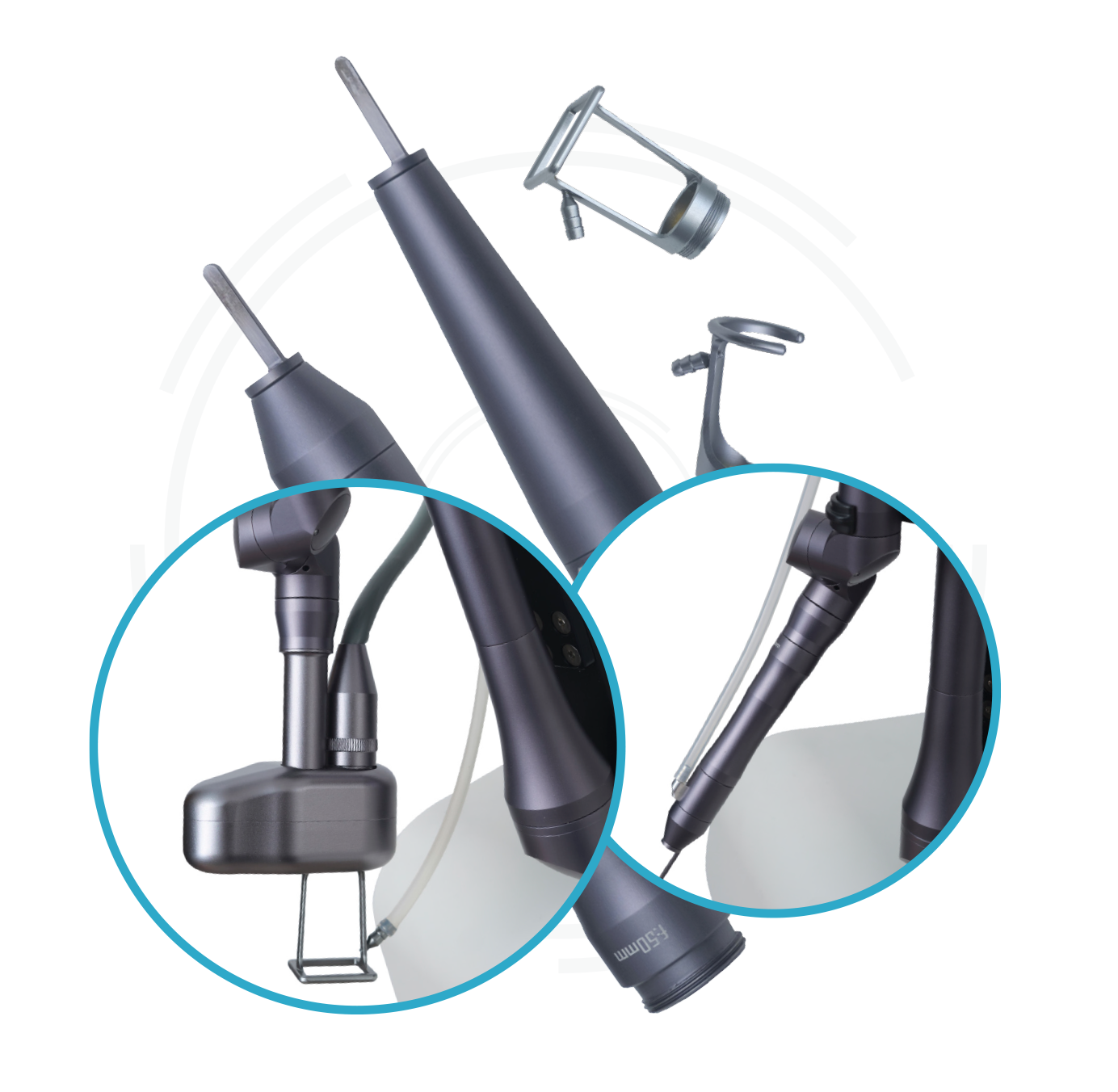 Flexibility and precision
The Musa CO2 has an articulated arm of the highest quality that provides optimum handling as well as maximum precision during treatment.
Operative system
The Musa CO2 offers a versatile, complete and user-friendly operative system, which allows a precise parameter adjustment to adapt to the needs and conditions of each patient and pathology.
Scan patterns
The Musa CO2 offers a wide variety of shot patterns that allow it to adapt to the characteristics of each irregularity, adjusting the shot to the treatment area.
Scanning modes
It offers the possibility to operate in three different scanning modes: Sequence / Maximum distance / Random.
Applicators
The Musa CO2 includes different applicators for medical, aesthetic and gynaecological use, which enable an effective treatment of various pathologies depending on the technique required.
Minimum downtime
Thanks to the fractionated CO2 laser technology, minimum recovery time is required, and in certain cases, an immediate return to your normal routine is easily possible.
Guaranteed results
Musa CO2 is a clinically tested technology that offers effective and predictable results in all its indications.
Operational working modes
Fractional
Focused on facial and body treatments.
Fractionated mode for superficial or deep skin treatments.
Continuous
Focused on surgery treatments.
Precise continuous mode for skin cauterisation after surgical incision.
Intimate 90º
Fractional for vaginal treatments.
Intimate 360º
Fractional for vaginal treatments.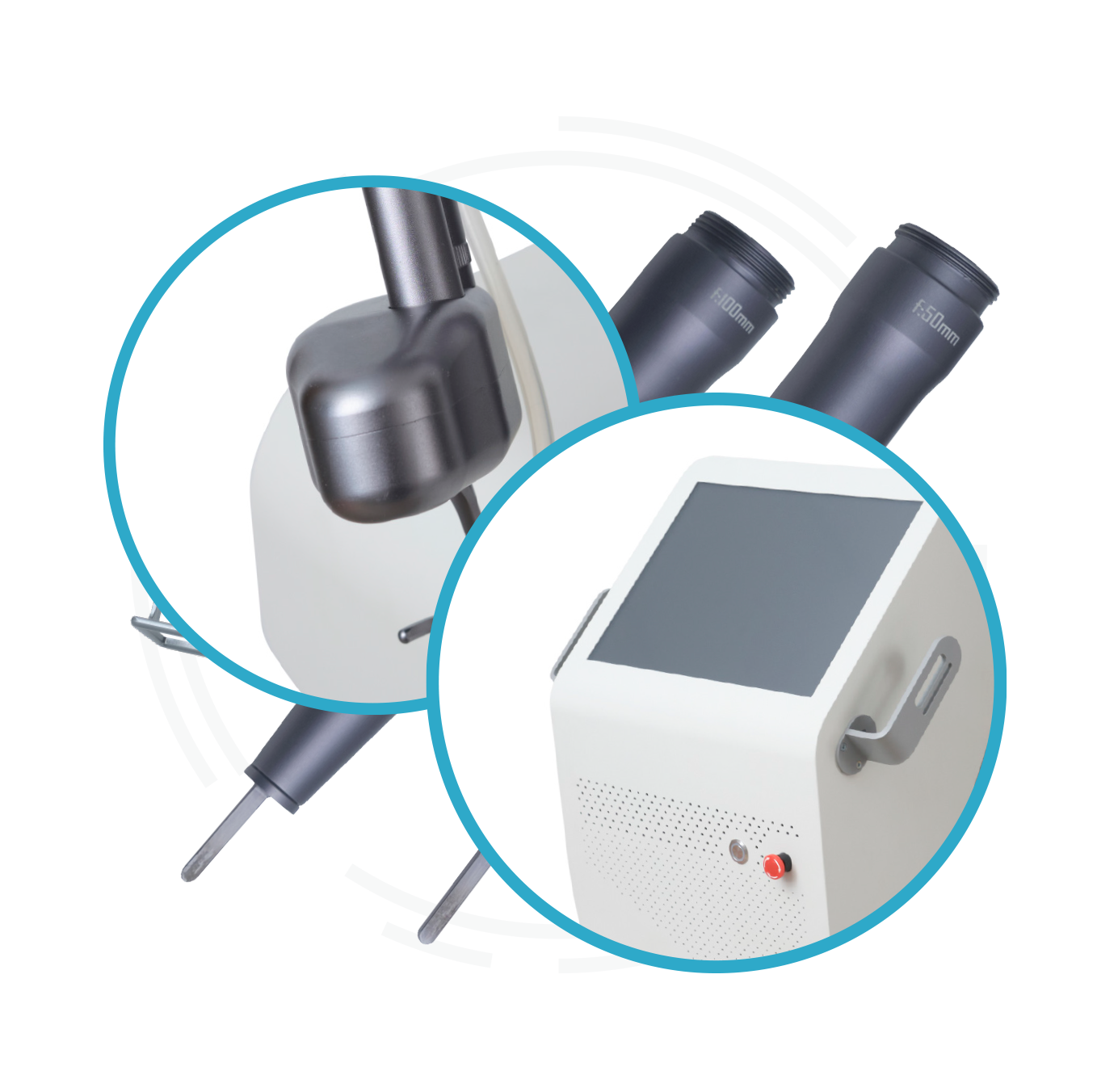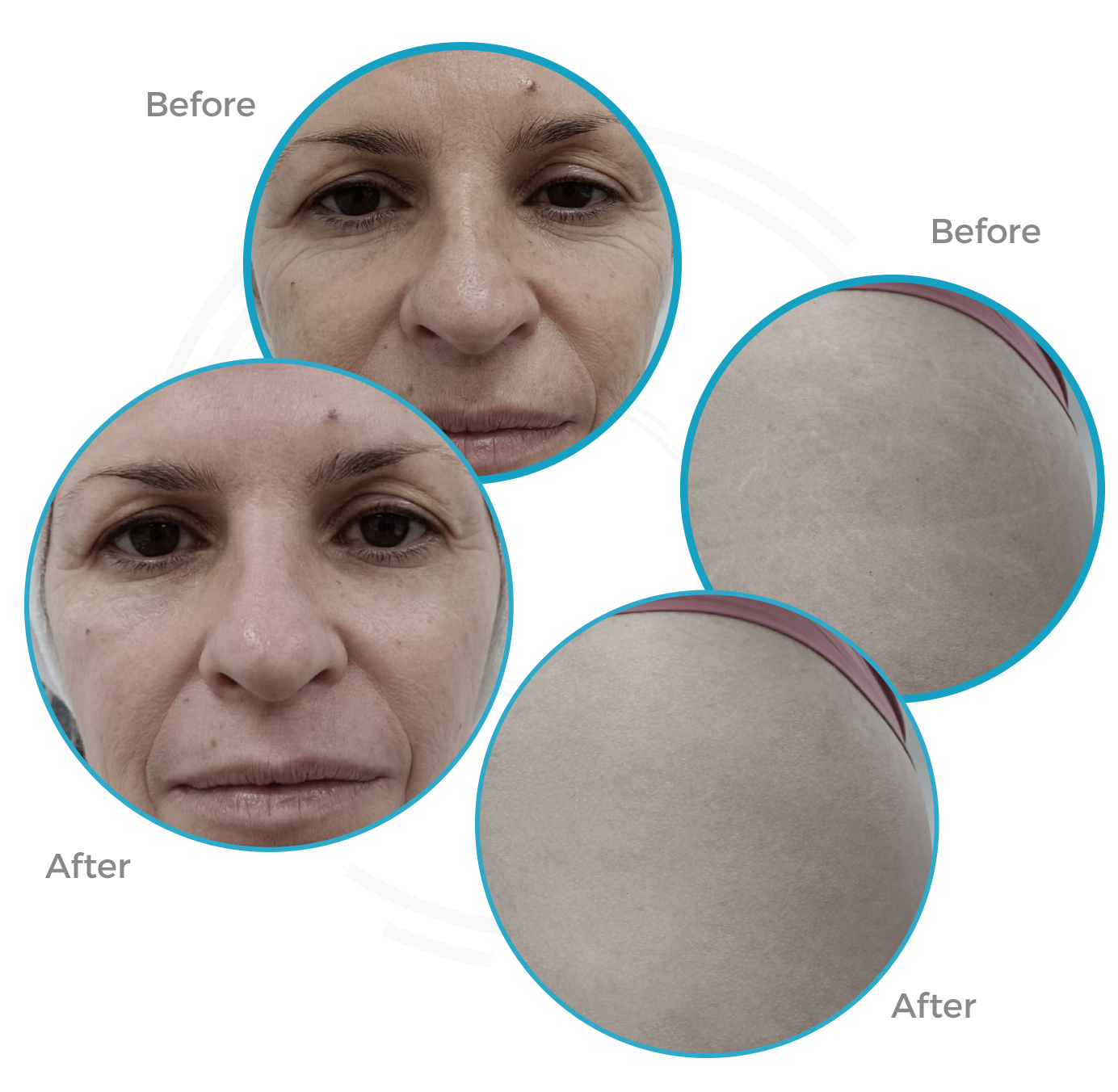 Skin applications
Facial rejuvenation.
Wrinkles.
Coarse pores.
Acne, surgical and traumatic scars.
Stretch marks.
Warts.
Vascular granuloma.
Seborrheic keratosis.
Intimate applications
Vulva rejuvenation.
Vaginal lips aesthetic.
Vaginal tightening / elasticity increasing.
Insufficient vaginal secretion.
Vaginal dryness.
Urinary incontinence.
Laser type
Fractional CO2 laser
Wavelength
10,6 um
Screen
LCD 15" colour touch
Pulse width
0,1 – 10 ms
Laser power
40 W
Laser energy
0,3 – 400 mJ
Laser working modes
Continuous / Ultrapulse /
Non-sequential pulse
Treatment working modes
Fractional, Continuous, Intimate 90º, Intimate 360º
Scan modes
Sequence / Maximum
distance RandomSpot
distance –0,1 – 2 mm
Dot density
10.000 at the most
Cooling system
Air cooling system
Guiding light
650 nm infrared
Net weight
75 kg
Equipment size
92 x 34 x 114,5 cm
Electrical voltage
AC 220 / 50Hz; AC 110 / 60Hz
Scan patterns size
0,1 x 0,1 mm2 – 20 x 20 mm2
Scan patterns:


Treatment heads
Fractional head / vaginal head / vulva treatment head
/ pulse treatment heads x2 (50mm/100mm) / vaginal cervical erosion head
/ vaginal leakage of urine head
Certificates
Medical CE, ISO 13485