Q-Switched infinity pro
ND YAG 532 nm -1064nm
Superior Quality ND Yag Laser the favourite laser
for the most demanding professionals.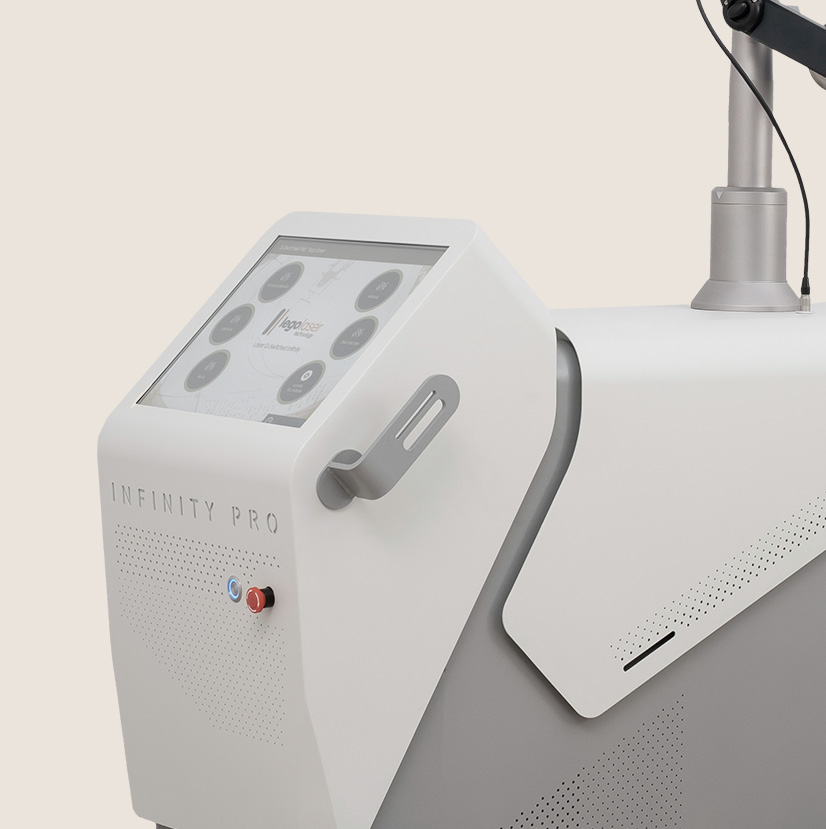 ND YAG LASER
Endless power and durability
The new Infinity Pro has been designed to provide accurate solutions for all complex pigmentation's treatments. The Q-Switched laser is powered by dual wavelength technology (532nm – 1064nm), which provides high energy in very short space of time (nanoseconds). Its application on tissues produces photoacoustic effect, which fragment the target pigment in the most effective way in order to be properly eliminated by the lymphatic system.
Features
Quasi long pulse:
400ns-500ns pulse width @1064nm, , which enables treatment without damaging surrounding tissues on quasi long.
Stable power supply:
making it possible to optimise energy delivery even during long time treatments.
Laser autocalibration system:
it assures highest beam quality and equal energy delivery in every treatment.
Automatic spot size:
ensures focusing on different target sizes according to the treatment needs.
1
Pigmented lesions, lentigos, melasma, brown spots, nevus ( Becker, Ota, Ito…)
2
Tattoo removal, dark and light colours.
3
Carbon peeling, rejuvenation, pore sealing, tightening…
4
Acne, Onychomycosis, bleaching…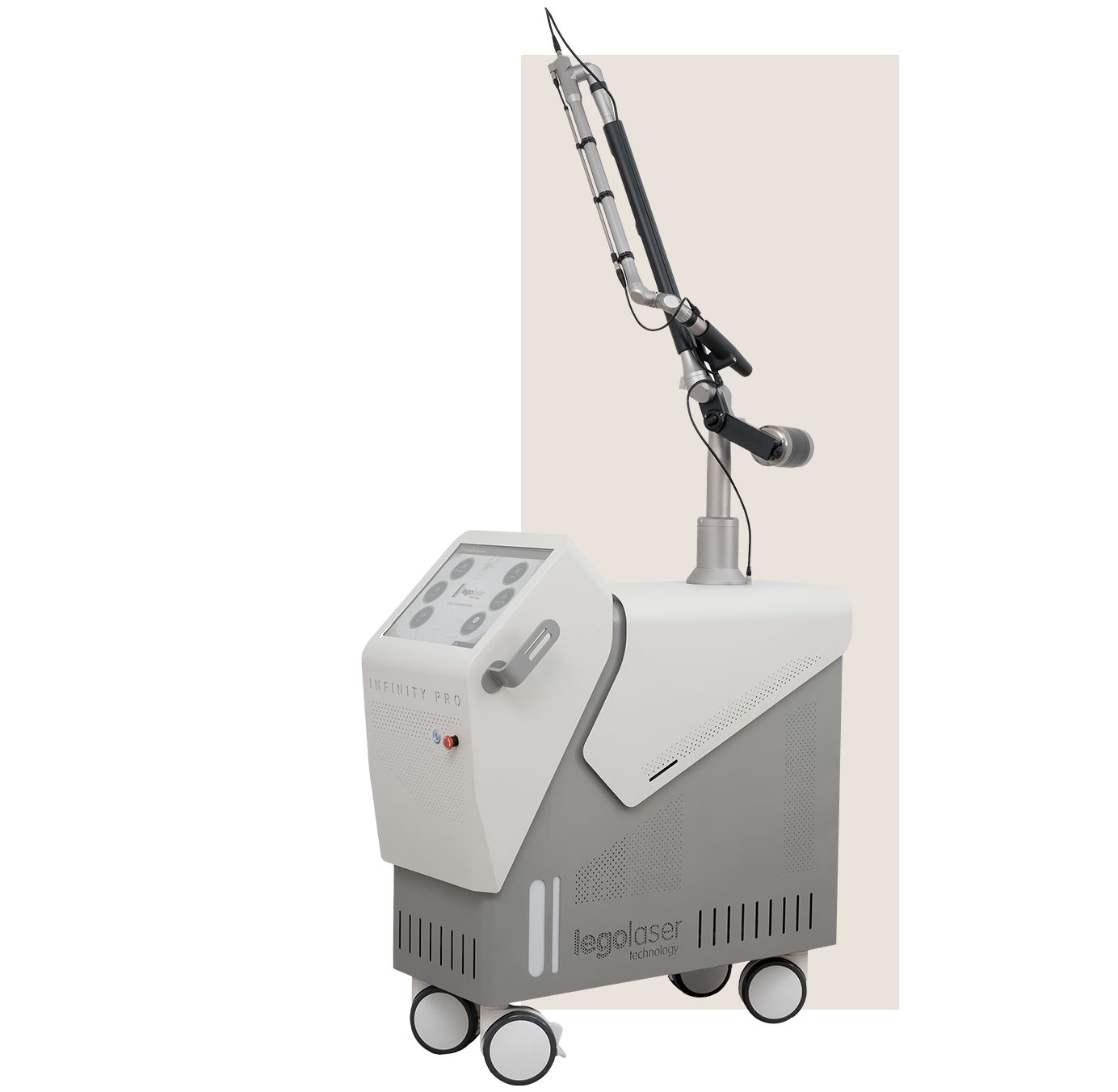 Technical sheet
Laser type – Nd Yag Q-Switched
Wavelength / Spot – 1064nm – 532nm
Spot automatically adjustable – 1064nm – 532nm + KTP
Laser Lamp – 20.000.000 Shots
Articulated Arm – 7 mirrors with multiapplication
Equipment power – 3.500 w
Screen size – LCD 10″ Color
Software – English and Others
Software Memory – 25 parameters
Protection System – Auto-Reset
Spot Size – 1064 nm – 532 nm (Ø 2, 3, 4, 5, 6, 7, 8, 9, 10) mm
Aiming beam – 635nm, 5mW
Pulse width (Single Pulse) – 6-8ns (Ultra short Pulse)
Pulse width (Dual Pulse) – 8-500ns (Quasy Long Pulse)
Laser Energy – 100 to 2600 mj
Shot frequency – 1 – 10 Hz
Cooling system – 7 Liters Water (Superior quality) + Air 
Noise Level – 50 db
Power voltage – 220 V / 110 V
Equipment size / weight – 100 cm x 40 cm x 100 cm / 80 kg
Export pack size / weight – 120cm x 60 cm x 120 cm / 110 kg